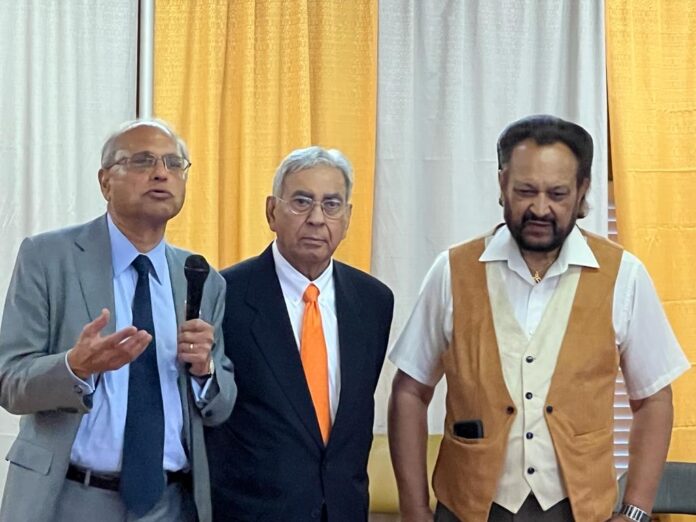 On Saturday, October 7, California Governor Gavin Newsom vetoed SB-403, the so-called California Caste Bill. In vetoing the bill, officially called Senate Bill 403 or SB 403, Gov. Newsom cited existing laws that already prohibit ancestry discrimination, which he said made the bill "unnecessary.
Americans4Hindus had organized a press conference on Oct 8 at Fremont to thank Governor Newsom and other organizations who worked tirelessly against the SB403 bill.
Congrats to all Hindu, Buddhist, Sikh and Jain American Community members for this crucial victory. We're proud of all the Leaders who worked relentlessly to make it happen. My profound gratitude to all volunteers of Americans4Hindus and our sister Organizations, said Dr Romesh Japra, Founder, Americans4Hindus.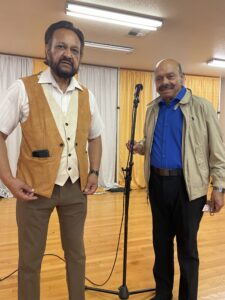 It is a pivotal organization that supports and promotes Hindu values. Their reach extends from local campaigns to national politics. The bill was introduced and authored by Democratic state Senator Aisha Wahab, an Afghan American, in March, who is from our District and we were all shocked when this was introduced and passed in the Senate with 31-5, added Dr Japra.
He firmly believes that the existing federal and state laws already protect against caste discrimination, making this proposed legislation unnecessary and potentially divisive.
Ramesh Kapur, long-time Democratic Party official and activist, who has played an important role in a number of national and state campaigns, including President Joe Biden and Vice President Kamala Harris.
He was instrumental in writing to VP Harris and Gov Newson on explaining the ill effects of this law and pursuing a veto. During the DNC meeting, Kapur from Boston urged Newsom to vote 'NO' on SB-403. Mr. Kapur is the President of US Indian Security Council Inc.,
a bipartisan organization that encourages closer ties between the U.S. and India, and President of Medford, MA-based Medical-Technical Gases, Inc. He has been active in politics from behind the scenes since 1980 in Massachusetts and nationally since 1986.
Krishna Srinivasa, President of an Atlanta-based computer software company, said this is a great victory and we Indian Americans are not fair-weather friends, we're all-weather friends. We have to become like the powerful voices of Jews in American politics. He urged the Indian Americans to donate for the political campaigns and make our voices heard.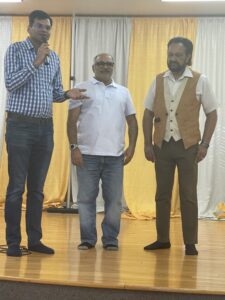 Eminent Indian American Yogi Chugh said Governor Newsom's veto of SB403 demonstrates the outcome of a protracted and long effort by the Indian-American community to advocate for the limitations of the original bill as authored.
The key is to ensure that the Indian-American community continues to remain engaged and recognize that they have the potential to be a responsible and meaningful voice in the American political process. Equally important is to focus on this ongoing political journey with the utmost humility and purpose," Chugh said.
Honorable Congressman Dr. Shri Thanedar, Founder, and Chairman of HBSJ, addressed the media in Washington DC and shared some remarkable developments. Notably, we've gained the support of 27 Congressional Representatives in record time, igniting immense momentum for our mission, said Dr Japra.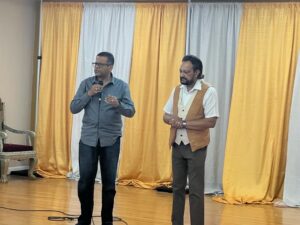 Our Caucus members are a diverse and dedicated group, including well-known figures like Rep. Brad Sherman, Rep. Raja Krishnamoorthi, Rep Buddy Carter, Rep Kevin Mullin, Rep Frank Pallone and Rep. Judy Chu. Together, we'll work towards introducing a Resolution to Combat Hinduphobia, addressing hate speech, discrimination, Caste Bills, temple vandalism, and violence against our communities.
India Post News Service