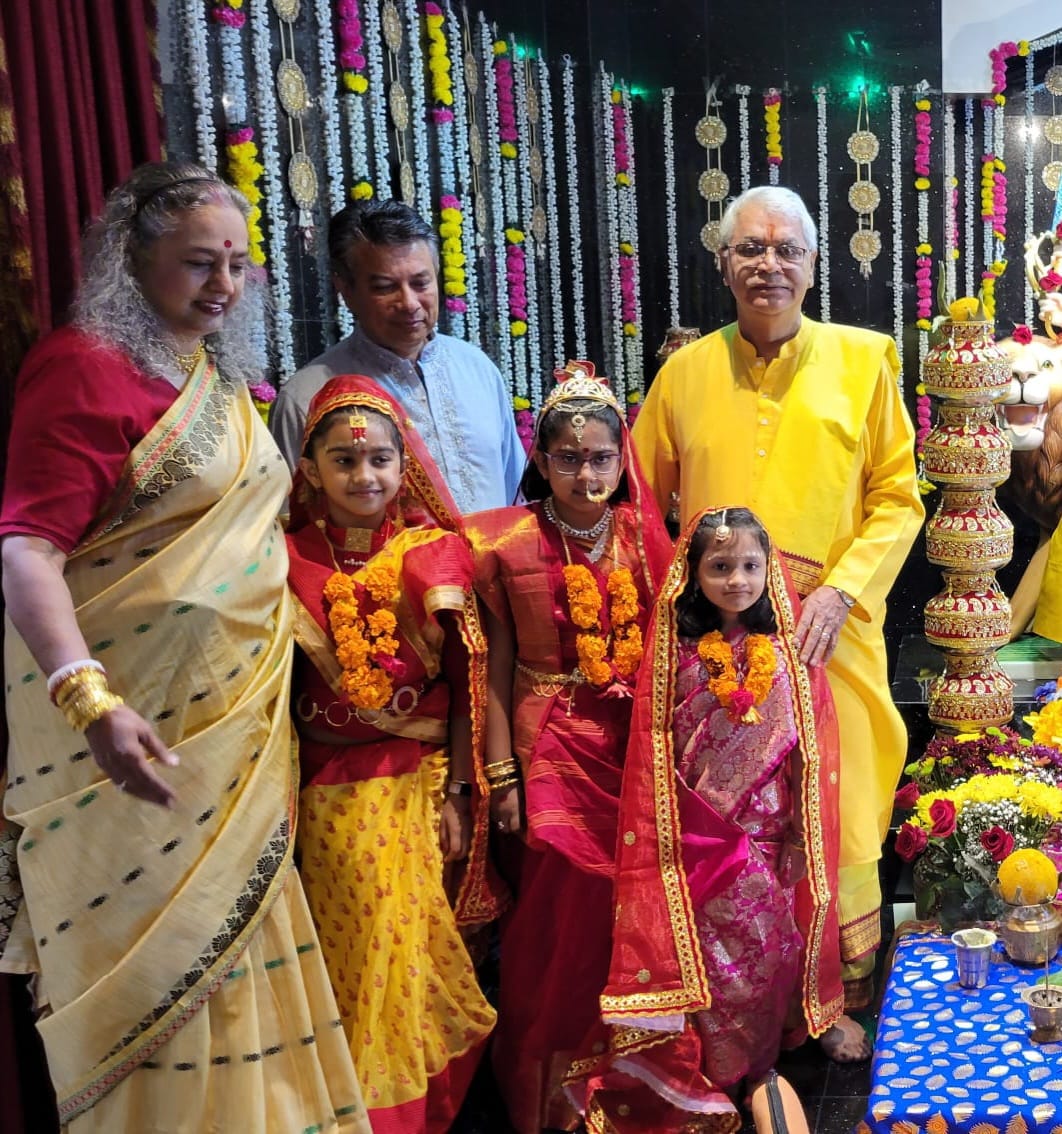 Geetha Patil
CHICAGO: Hindu Mandir of Lake County celebrated a nine-day long Navaratri festival with much zeal from 26 September to 5 October 2022 with hundreds of devotees every day.
The celebration started with the sponsors' and grand sponsors' Sankalpam, Ganesh Pujan, Kalash and Devi Prabhavali Sthapana and chanting of mantras and offering of prayers in chorus in front of the idol of Goddess Navdurga by the temple priests, Pt. Anil Joshi, Pt. Radhakrishna, and Balaji Gopal.
All the 9-days, special Pujas, Vastras, and very distinct Shringar were arranged for Ma Durga. Many women dressed in traditional dresses actively participated in the Garaba ritual followed by Dandiya dances in the auditorium. All their bright colored traditional dresses made the event very appealing.
On 30 September, Ma Lakshmi and Sarasvati Homam were performed; on 1 October, Devi, 10 Maha Vidya, Bhairav, Hanuman, and Shiva Homam were performed with much devotion; and on 2 October, Maha Chendi Homam was completed with all the Vedic rituals.
Kanya Pujan of young girls who dressed up as incarnation of Ma Durga was performed with utmost religious fervor. The reason behind all the homams was to seek the welfare of all the living creatures on this earth and remove the negative forces.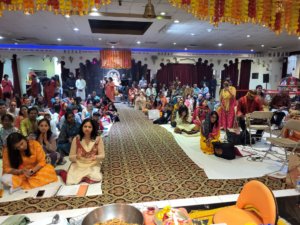 On 8 October, there was a Mela of mouthwatering foods, colorful cloth and jewelry stalls. A magic show was also arranged for kids. In the evening, there was Ravan Dahan of the giant cutout of King Ravan. More than 800 devotees from the Greater Chicago Land watched Ravan Dahan with their children, families and friends.
Pt. Anil Joshi thanked and blessed all the devotees for their good health, bright future, and excellent achievements in their endeavors. Temple president, Manoj Adhikarai gave information to all the devotees about upcoming events and also thanked all volunteers and devotees for their active participation during Navaratri and their kind support to all the temples' events.