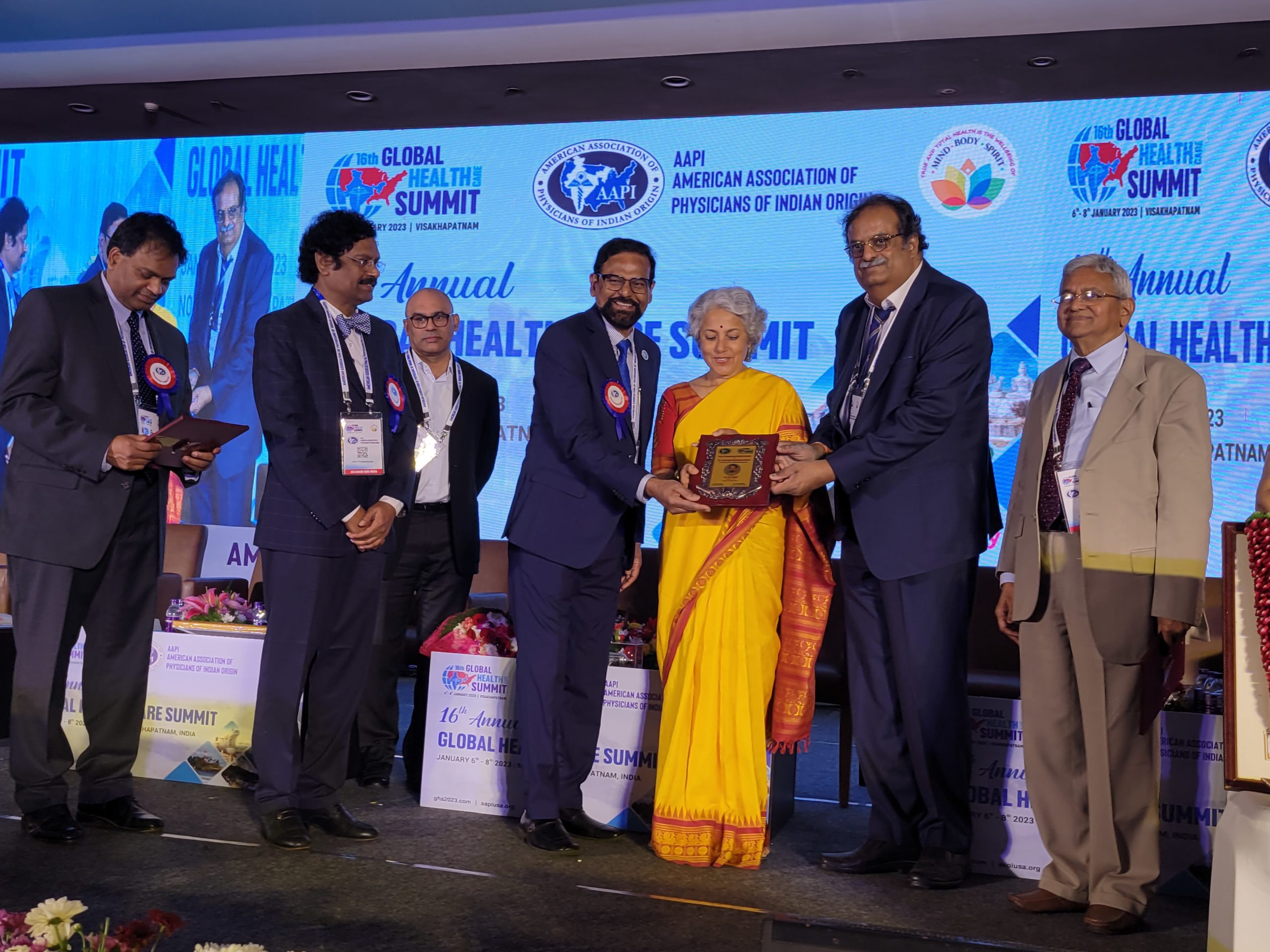 India Post News Service
VISAKHAPATNAM: Dr. Soumya Swaminathan, former World Health Organization (WHO) chief scientist was conferred with the prestigious Prof P. Brahmayya Sastry Oration & Dr. T. Ravi Raju Excellence Award during the 16th Annual Global Healthcare Summit organized by the American Association of Physicians of Indian Origin (AAPI) in Visakhapatnam on Friday, January 6, 2023.
The event jointly organized by Prof P. Brahmayya Sastry Memorial Oration Committee and Andhra Medical College, Visakhapatnam was chaired by Dr. Abhijat Sheth and Dr. Sridhar Chilimuri. While introducing the awardee, Dr. T. Ravi Raju, Chair of the Oration Committee said, Dr. Soumya Swaminathan was most recently WHO's Deputy Director-General for Programs. A pediatrician from India and a globally recognized researcher on tuberculosis and HIV, she brings with her 30 years of experience in clinical care and research and has worked throughout her career to translate research into impactful programs.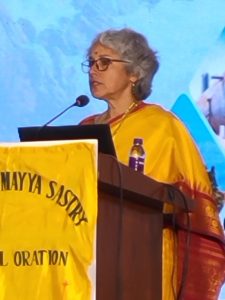 In her address, Dr. Swaminathan said, "The coronavirus has evolved significantly since it was first traced in late 2019. From being a considerably deadly virus, it has now become less fatal – thanks to the vaccination initiatives across the world." She asserted that death rates are much higher in unvaccinated compared to vaccinated and boosted individuals.
Describing the main lesson from the pandemic, stated that "climate change, and it all boils down to what humans have done to the environment. Our lives are intertwined with the health of the environment," she added.
The vulnerable suffer a lot, and it's important to focus on equity and help those who are left behind, she said. She also stressed on the importance of a public health approach, having good
For the future, Dr. Swaminathan stressed, "We need to invest in strong institutional mechanisms and capacities in our regulatory bodies, research centers and public health institutions. We have seen so much fear, stigma and discrimination circulated on social media. This must be countered by health literacy."
Dr. Ravi Kolli, president of AAPI praised the accomplishments and contributions of Dr. Swaminathan and numerous healthcare leaders of Indian origin who have contributed immensely to the many ways, the world has been able to overcome the once in a century, deadly pandemic that has devastated the entire humanity. Expressing hope for the future he said, "The world looks towards us with hope for leadership and consolidated action to prevent and secure health and well being of everyone committed to our care."