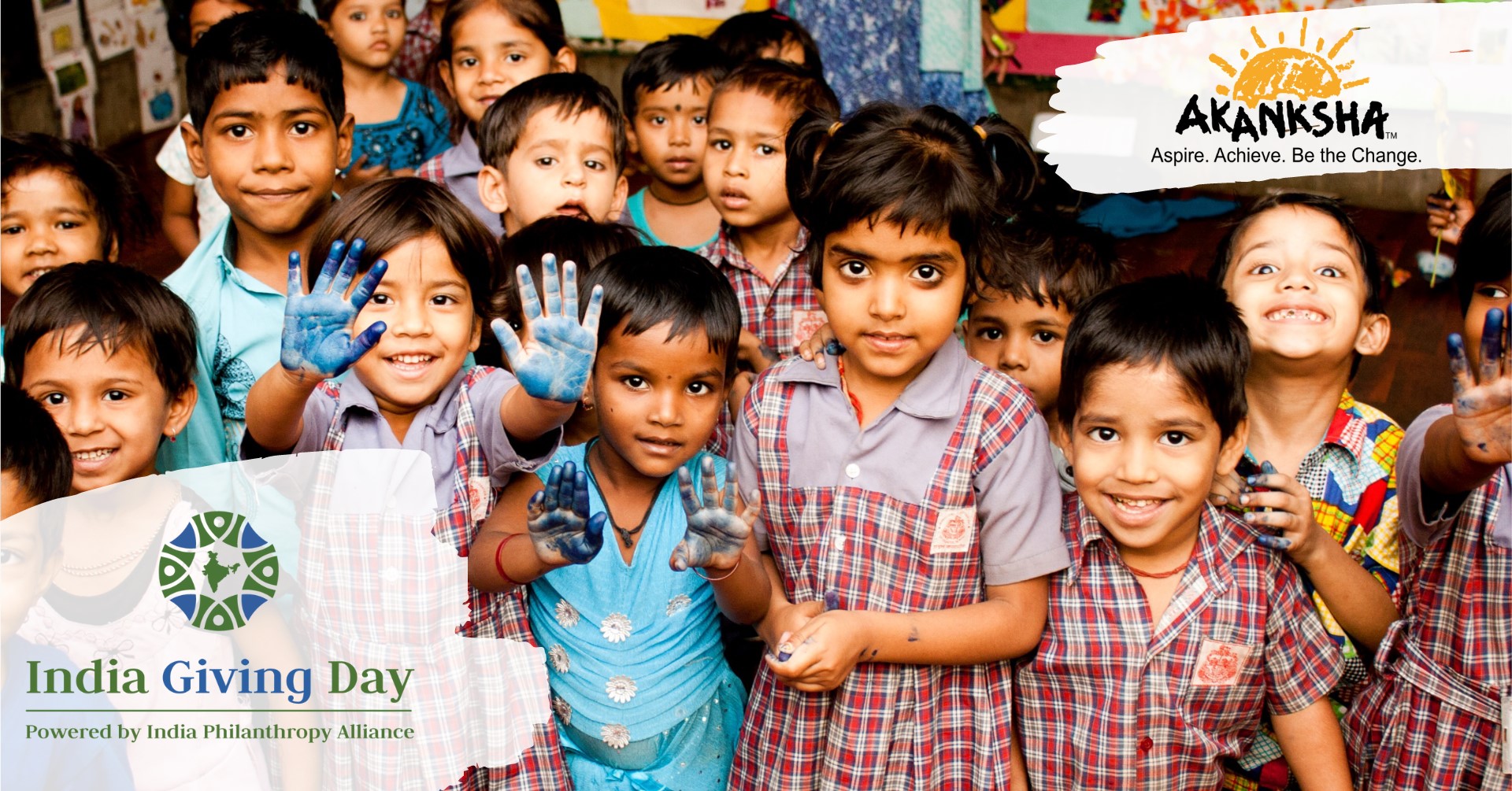 Over the next 24 hours, our community will come together to support all of the incredible nonprofits that have joined hands for this collaborative philanthropy initiative. Join us and hear what our inspiring alumni, Namrata Khanvilkar, would like to share with you about India Giving Day.
Across the world- from Dallas, New York City to London- friends and supporters are coming together as part of a greater collective working to better India. At Akanksha, we stand together with Namrata and countless other children across India, who are the future leaders of tomorrow.
Join us in the Akanksha journey for India Giving Day and be part of the change! Each of us has the power to make a lasting difference.