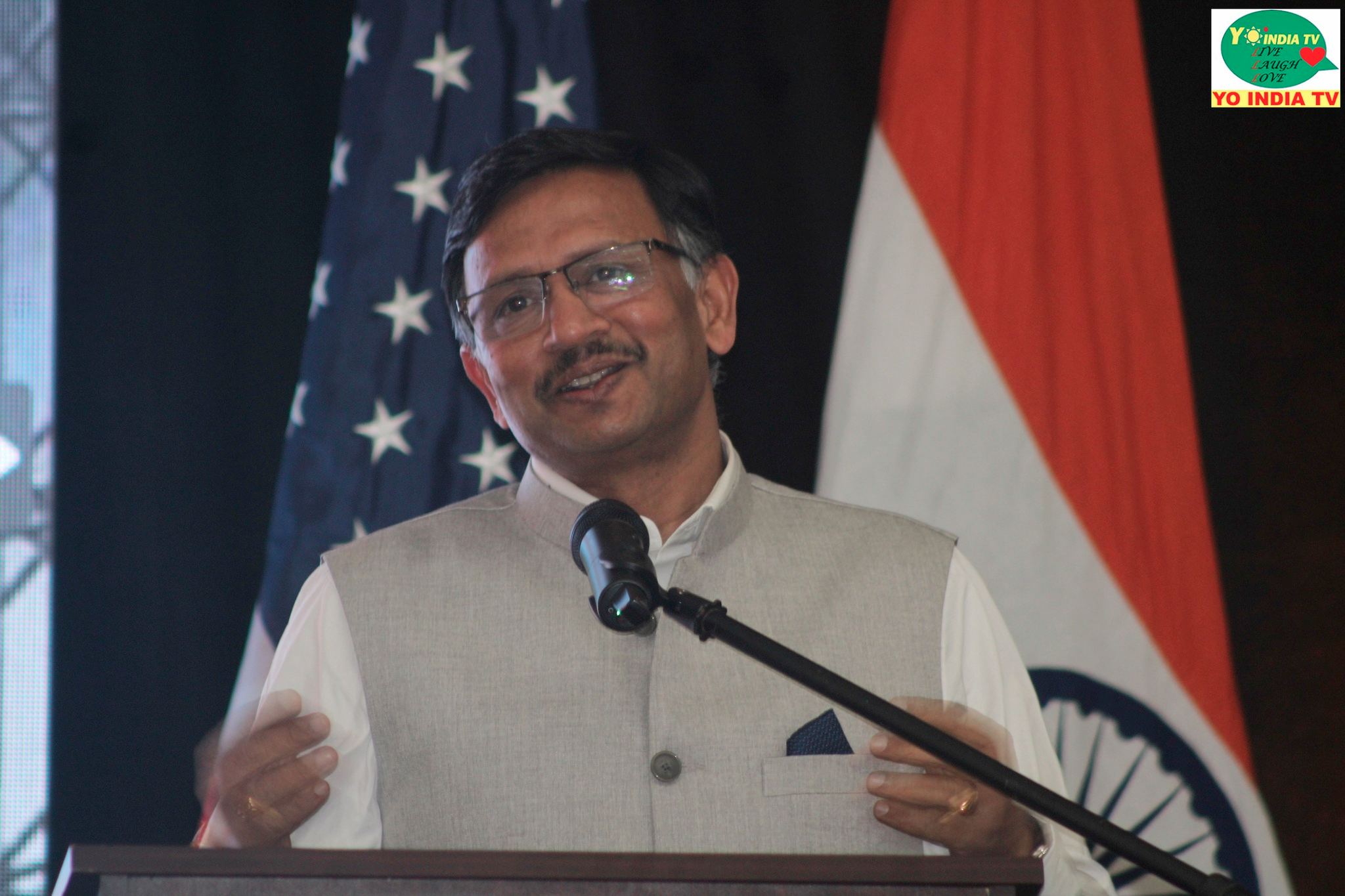 Photo Credit: YO INDIA TV USA
Vidya Sethuraman
India Post News Service
Minister of Railways, Communications, Electronics and Information Technology affairs Mr. Ashwini Vaishnaw was here in the US to attend a series of meetings with the tech giants. He addressed the Indian-American community in the San Francisco Bay Area. The event was organized by the Consulate General of India, San Francisco, on May 10, 2023 at Milpitas. The event was attended by over 200, which constituted entrepreneurs, venture capitalists, community leaders, elected officials of Indian origin, media and various Indian organization members.
Consul General of India San Francisco Dr. TV Nagendra Prasad welcomed Minister Vaishnaw to the US West coast, referring it as the best coast in the US. Union Railway Minister Ashwini Vaishnaw on May 10 said that the transformation in railways is imperative to the transformation in the country. Traversing the length and breadth of the country, Indian Railways is one of the largest rail networks in the world with a total route length of 68,000 kilometers.
Although Indian Railways has undergone several transitions in its long journey, in recent years, it has witnessed a holistic change with a push by the current government. The Ministry of Railways prepared a National Rail Plan 2030, intending to create a 'future ready' Railway system by 2030. One of the prime examples is the success of the Vande Bharat Express, a significant step towards modernization that was made domestically. Another in the list is the 'Kavach' Safety system, India's own automatic protection system for enhancing safety measures in the train. In addition, the country is developing forged wheels, which are high-speed wheels as a potential item for exports.
The railways are gradually moving towards the digitization and automation of the system. In addition, the railways are also to be equipped with Artificial Intelligence (AI) in various functions. India has also been working relentlessly to develop a large high-speed train network interconnecting major cities of the country. Minister added the government's emphasis has been on providing a holistic experience of convenience and speed to travellers.