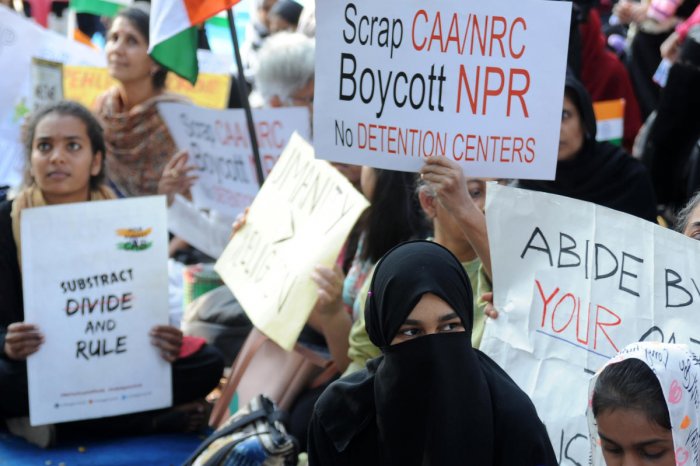 Purnima Nath
Although India and Hindus were attacked for centuries, India maintained a peaceful environment and communal harmony, to a great extent. India is the second most populated country in the world with 1.34 billion people (four times the population of the U.S. in less-than-one-third of U.S. land).
With the complexity, issues are usually managed brilliantly and balance is restored quickly oftentimes. The recent past has been particularly difficult for the Hindus, Hinduism, and India; as we have witnessed communist media's effort to defame, divide and weaken India.
These questions have been bothering me for a while. Have you seen mass worldwide protests arranged by Hindus (against blatant lies and bias)? Why are U.S. Democrats, UN & western media propagating one-sided anti-Hindu anti-India narratives? How many Indian Muslims were driven out of India? Why is the Modi government painted as fascist, genocidal, xenophobic and anti-Muslim?
FACTS ABOUT INDIA: The ONLY country with largest Muslim population outside Muslim-majority countries. Holds third of world's Muslim population (10.9%), slightly behind Indonesia (12.7%) and Pakistan (11.1%) Has over 200 million Muslims – can one neighboring Islamic State provide such statistics of minorities?
Remains a secular country. Can the neighboring IS nations say the same?51 Islamic nations, 0 Hindu, 1 Jewish, and the rest are Christian and Buddhist, out of 195 countries in the world. 79% Hindus and 21% minority (retained more-or-less constant since 1947), when minority number dropped from ~27% to 2% and fell from ~23% to 10%, in Pakistan and Bangladesh, respectively. 10,000 years old sophisticated ancient Hindu civilization by the Indus river 'Hindu way of life' is much older than the existence of Hinduism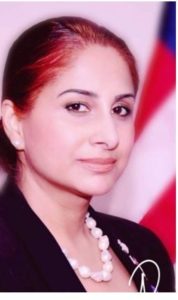 RECENT EVENTS: It is increasingly becoming clear the recent protests turned 'Delhi riot' was highly organized, enormously funded, pre-planned and flawlessly executed with thousands of outsiders (quickly disappeared), and perfectly aligned with President Trump's India visit to make a strong international news wave against India. Mainstream media omitted grave details of the brutality on the Hindus – DELIBERATE?
For instance, a Hindu Investigative Bureau (IB) officer was stabbed 400 times. A Muslim political leader was arrested and suspended for allegedly starting the Delhi Riot, IB officer's murder, Islamic group PFI money laundering charges. A Hindu policeman was murdered during a mob lynching and heavy stone-pelting. A Muslim shooter with a gun had gone missing. Images of burqa-covered women stone-pelting in action were circulated. Muslim rioters bore drill machine into a 19-year Hindu boy. 49 died; civilians and policemen were beaten, lynched, shot, stabbed and killed. Public properties, homes, schools were destroyed. Were Muslims the only ones who got impacted? HOW DOES ONE EXPLAIN SUCH VIOLENCE?
77-day 'Shaheen Bagh anti-CAA' protest ground in Delhi, primarily attended by Muslim women and children is left empty now (soon after Delhi election). WHAT WAS THEIR GOAL? Their real victory was blocking BJP (Modi). ACCIDENT?
An Ivy League university student group 'Students Against Hindutva' has attacked a Hindu festival by celebrating 'Holi Against Hindutva' with College Democrats of 20 plus U.S. universities. COINCIDENCE? Would an organized effort against Eid, Ramadan, Christmas, and Hanukkah ever be tolerated?
U.S. DEMOCRATS, UN, AND ISLAMIC NATIONS' STATEMENTS:
'Interconnected' talking points propagated by U.S. Democrats and organizations are highlighted here. 'Communal violence targeting Muslims…anti-Muslim violence'-Rep. RashidaTlaib; 'Threats to human rights'-Rep. Alan Lowenthal; 'Religious intolerance'-Rep. Pramila Jayapal; 'Peaceful protestors'-Sen. Elizabeth Warren; 'Widespread anti-Muslim mob violence' -Sen. Bernie Sanders; 'Right to protest'-House Foreign Affairs Committee; 'Promote all human rights and to conduct necessary advocacy'-U.N. High Commissioner for Human Rights, Michelle Bachelet.
Furthermore, Iran and Turkey didn't leave the opportunity and called to "Confront extremist Hindus; Stop massacre of Muslims" said Iran's supreme leader Ayatollah Khamenei. Liberal media wants you to believe that extremists Christians and white supremacists exist in the west, and extremist Hindus exist in the east (India) and tirelessly pushing agenda to shape such narratives.
RECENT POLICIES:
The Modi government has taken stricter measures around border security, illegal immigration, terrorism, extremism, and corruption. Intellectuals, universities, opposition political parties, Muslim groups, and media challenged; and called these anti-Muslim. Let me give you a few examples:
Kashmir Conflict: A 70-year-old saga has been resolved in a single stroke to integrate Kashmir fully with India, with no special privileges. The entire world ignored the 90s Kashmiri Hindu genocide.
Mid-August last year, as I was preparing for the 7th annual IndiaFest in Milwaukee, a leader of local interfaith group phoned me to hold a 'solidarity prayer for Kashmiri Muslims' at the fest. I respectfully clarified that "India is the most diverse, peaceful and inclusive country in the world, even with the barbaric, tormenting and heinous past. Essence and message of India and IndiaFest will not change". Unimpressed, he then informed me that protest against IndiaFest and India would occur.
AyodhyaBabri Masjid: An age-old dispute of Babri Masjid, Mosque of 1st Mughal Emperor Babur built by destroying a Hindu temple on a holy site (birthplace of Hindu deity Lord Ram) in 1528, was resolved with a final verdict in favor of Ram Mandir.
Citizenship Amendment Act – CAA: Persecuted religious minorities, i.e. Hindu, Sikh, Buddhist, Jain, Parsi, Christian who fled from the three neighboring Muslim majority Islamic countries (Pakistan, Bangladesh, and Afghanistan) due to "religious persecution or fear of religious persecution" and entered India before Dec 2014 are given Indian citizenship. Why would anyone be against such a 'humanitarian act'?
IN CONCLUSION:
Everyone who pushed human rights, religious persecution and discrimination against Muslims in India, why didn't they issue any statement about the actual occurrence in Pakistan, China or Nigeria?
Does anyone possibly think, these issues are isolated to India? The U.S is immune, perhaps? Remember when President Trump was labelled as anti-Muslim and was blamed for unfairly targeting one religion for issuing a travel ban on certain countries to protect national interest?
SEE THE PATTERN?
I am not against any religion, but I am strongly against extremism, terrorism and establishment of superiority. Clearly, U.S. Democrats have sided with a biased anti-Hindu anti-India force. I urge the Hindus of the world, how long will you keep mum and let the world persecute you?
( PurnimaNath is an Indian-American entrepreneur ran for public office in the United States. She is the founder of Spindle India, Inc., and creator of IndiaFest Milwaukee in Wisconsin.#PurnimaNath www.NathPurnima.com and www.NathPurnima.com