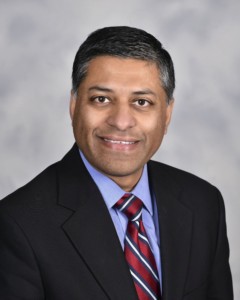 Dr. Rahul Gupta, State Health Officer and Commissioner for the West Virginia Department of Health and Human Resources Bureau for Public Healthhas been named as "West Virginian of the Year" 2017by Charleston Gazette-Mail -the State's largest Pulitzer winning newspaper.
In the past, this honor has generally gone to governors, Senators, celebrities such Jennifer Garner. He is perhaps the first Immigrant to ever receive the coveted honor. Among the previous awardees are Senator Robert C. Byrd, Dr. James Harlow, Physicist, 16th President of West Virginia University, Sen. Jay Rockefeller, U.S. Senator Henry Louis Gates Jr; Harvard Professor Elizabeth Hallanan, one of America's few female federal judges, Jennifer Garner, actress and Catherine Johnson, recipient of Presidential Medal Of Freedom
Dr. Rahul Gupta is a family medicine doctor in Charleston, West Virginia. He received his medical degree from Delhi University College of Medical Sciences and has been in practice for more than 20 years.
Dr. Gupta serves as the West Virginia State Health Officer and Commissioner. From 2009-2014 he served as the health officer and executive director of the Kanawha-Charleston Health Department, the state's largest local health department. Additionally, Dr. Gupta served as the executive director and health officer of the Putnam County Health Department.
Dr. Gupta and his staff are working with the Centers for Disease Control and Prevention on what he called a "post-autopsy autopsy." Gupta is compiling data to develop an overdose profile that identifies factors shared by the 881 West Virginians who fatally overdosed on drugs last year.
Prakash M Swamy