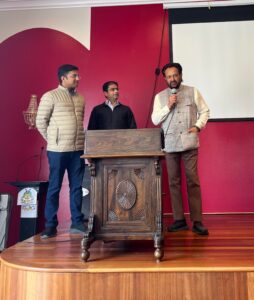 Ritu Maheshwari
India Post News Service
FREMONT, CA: When we talk of ancient times when India was seat of education and home to universities such as Takshsheela, it is usually in context of how integrated the education system was with society. Education imparted a holistic and all rounded development of a child. Rishihood University is an attempt to take the same approach for education in current times and prepare citizens to focus on societal development. It was great to meet and get an update on Rishihood University progress in India.
Sahil Aggarwal (CEO) and Shobhit Mathur (Vice Chancellor) from Rishihood University attended a 'Thought Provoking Discussion' organized at Japra Mahal. Sahil and Shobhit have taken a great initiative to move back to India and educate children to become public leaders with an objective to build a better India. With a great campus and curriculum, to teach students with a focus on public policy and Indian culture, Rishihood promises to become a torchbearer of a new way of teaching.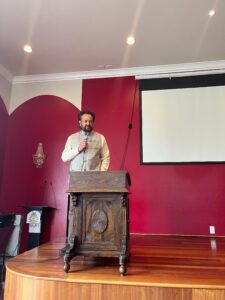 Rishihood University is India's first and only Impact University. Every initiative at Rishihood is driven by a larger goal to create impactful leaders across various domains of life. Rishihood is the culmination of the vision of various leading academic scholars, industry mentors, social sector contributors, spiritual leaders, public leaders and many others.
The university aims to deliver a learning experience that is Indian, Global and Futuristic. Its quest is to groom young learners as impactful leaders embodying 'Rishihood' – the state of being a Rishi.