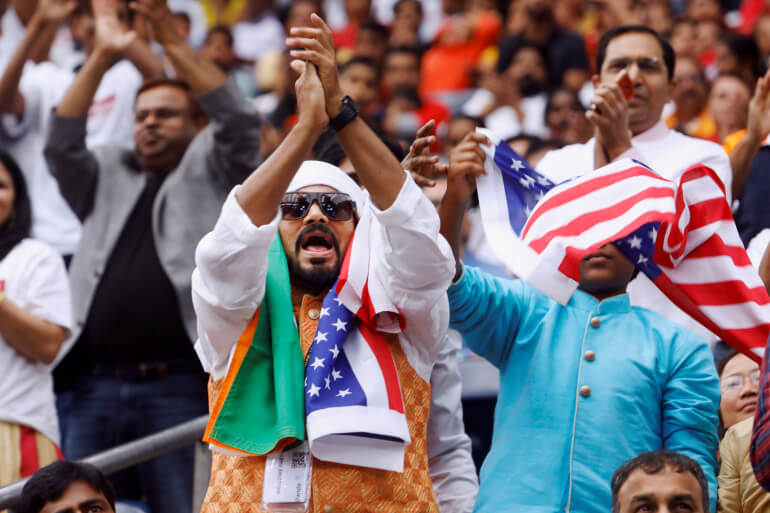 The Indian diaspora in the US numbers over 4.4 million by some estimates.  By any yardstick, the community has done exceedingly well for themselves.  Over the years, public perception in the US of Indian Americans has changed.  They are well regarded for their work ethics, higher level of education, law-abiding nature, etc. They have also assimilated well into the cultural fabric of the country. Influx of a large number of IT-background professionals, particularly by the turn of the 20th century, and proficiency specifically in STEM areas also helped shift perceptions of Indian Americans.
Today, Indian Americans are excelling in almost every field: they are heading academic institutions, building and scaling up businesses and technology companies, are engaged in cutting edge research, one in seven doctors in the US is of Indian origin and valued for their competence and service, etc.  They have also gained grounds in other areas such as real estate, transportation, construction, legal arena, etc.  – in fact it would come as a surprise for many that there are 12 Indian-American judges in Illinois.  They are making a mark in new areas such as law enforcement, media, sports, etc. There is now an Indian origin coach in a major baseball team.
Last but not the least, more and more Indian Americans are running for public offices. The record number of Indian Americans on the ballot earlier this year is a case in point.  The Indian Americans have also prominently been at the forefront in their response to the global COVID-19 pandemic both by ably assisting their local communities as well as reaching out to fellow Indian citizens.
The India-US strategic partnership today is wide-ranging and dynamic. It would not be an exaggeration to say that it touches almost every facet of human endeavor.  The consistent upward direction of our partnership over the past two decades is underpinned by people-to-people contacts.  The two countries are cooperating and working together in areas of public health, outer space, energy security, renewable energy, climate change, emerging technologies, knowledge-based partnerships – higher education, S&T, start-ups and innovation, and of course seeking greater convergences in the traditional areas of security, defense and strategic affairs.
The Indian diaspora is a living bridge between our two great countries and has contributed immensely to the growth of our relations.  It is in an even better position today to enable and facilitate further deepening and expansion of this crucial partnership. The diaspora is in the unique position of having a deep understanding of this country as well as their motherland, and each one of them serves as an ambassador for India everyday by helping build greater awareness and understanding of India in myriad ways.
Many members of the diaspora are already engaged in business, development or philanthropic initiatives in India or in consolidating ties between India and USA by bringing together relevant stakeholders.  Several others are engaged in promotion of traditional Indian art forms and cultural heritage such as Yoga and Ayurveda in the USA.
They are sharing their expertise in respective areas, a process ironically fast-tracked during COVID19, as people discovered the versatility of video conferencing medium further shrinking the barriers of geography and time.  In recent years, the Government of India has also taken a number of landmark initiatives in India and stepped up its global engagement including with the Indian diaspora to realize the full potential of our people and country fueled by the spirit of Atmanirbhar Bharat. As we celebrate Amrit Mahotsav to commemorate 75 years of Indian independence, I am excited about the contribution of the Indian diaspora towards strengthening India-US relations and the trajectory these relations will take.