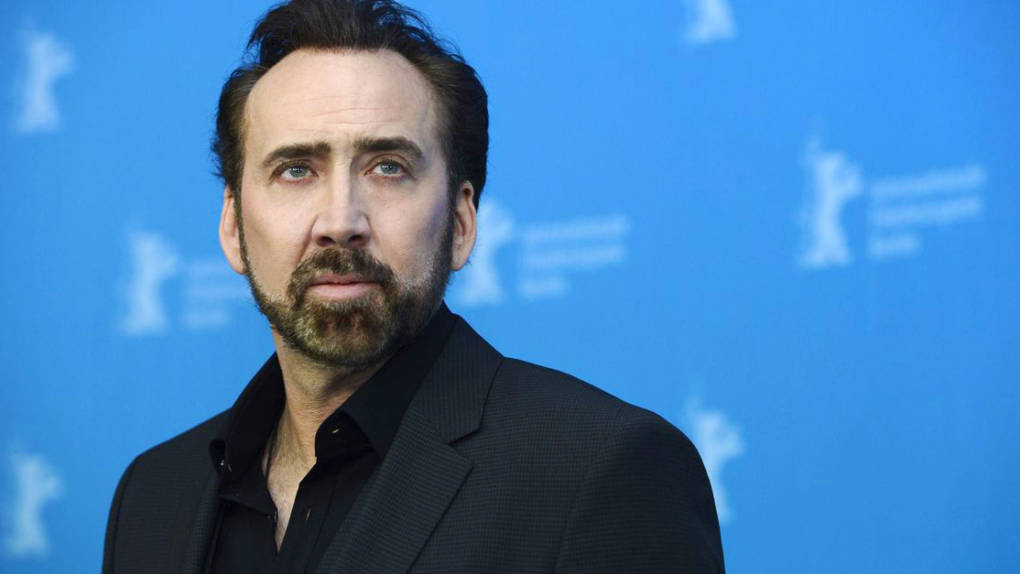 India Post News Service
SAN JOSE, CA: Cinequest, San Jose's premier film festival, voted "Best Film Festival" by USA Today, kicked off on Tuesday, February 27.
On Wednesday, February 28, fans were in for a rare treat at the historic California Theater in downtown San Jose – a Q & A with actor Nicolas Cage, and the awarding of Cinequest's Maverick Spirit Award to him.
The moderator for the discussion was Sal Pizarro, columnist for the Bay Area News Group. An emcee from Cinequest's team set the tone for the Maverick Spirit Award by giving a nod to the independent spirit of Silicon Valley that has fueled radical technology and world-changing innovation.
A montage of clips from Cage's wide repertoire was played, from his very early Raising Arizona to the romantic Moonstruck, action flicks such as Vampire's Kiss, The Rock, Con Air and Face Off, Leaving Las Vegas, the dramatic World Trade Center and thrilling, patriotic National Treasure, and the sentimental The Family Man among others.
Later, Nicolas Cage sauntered in as the audience stood up and welcomed him with a roaring applause.
He proved to be an interviewer's delight, gracious and humorous.
The Script and Accessing Emotions:
When asked how he chose his scripts, he replied that he felt that the script should "sing" to him, explaining his instinct about whether he really felt the character he would be playing. He said, "The worst thing you can do as an actor is to bore the audience."
Sal asked him about his planned role in Superman that unfortunately, never materialized. Cage mentioned wanting to explore the 'alienness' in Superman's character – the fact that he was born on a different planet and his efforts to fit into society on Earth.
In another role where he had to portray anger, he reached deep into his psyche, recalling his anger at news of a young boy who was mauled to death by wild animals in an enclosure.
To portray an alcoholic in Leaving Las Vegas – for which he won the Academy Award for Best Actor – he had a "drinking coach" in his neighbor and was once so drunk for the role that he could not even make it up to his hotel room and had to miss dailies the next day.
On a more serious note, he added that he stays "dry", i.e. never drinks or does drugs during shoots.
Early Influences:
Nicolas Cage was born into the famous Coppola family of Hollywood. One of the most significant impacts on him was actor James Dean and his performance in East of Eden, which caused the then 15-year-old Nicolas to break down crying. That is when he realized the power of cinema, its ability to make you feel, and decided he wanted to be an actor.
He mentioned other favorites such as Bruce Lee and Marlon Brando.
The young Nicolas also got groomed in the art of imagination as his father, a professor, would tell him to write the missing chapter in classics such as "Siddhartha" by Herman Hesse.
One of his first jobs was at a movie theater selling popcorn and he would wonder how he could get to the big screen himself.
From Coppola to Cage:
He later changed his last name from "Coppola" to "Cage", a nod to Lou Cage from Marvel Comics. When he got cast with his new last name, that is when he truly felt validated as an actor, and that he did not just make it because of his family name.
A woman from the audience asked the actor about her chances of getting her script that was based on a classic novel, made into a film. Nicolas Cage replied that it absolutely could, and that the classics would never go out of style. He added in encouragement, "What matters even more than talent is follow through."
To a question on how he retained his sense of self, the actor replied that he does not have a presence on social media. He tries to lead as normal a life as possible so that he can go crazy in his work.
The highlight of the evening was Virtual Reality in filmmaking and Nicolas Cage's new VR film, "The Humanity Bureau" that was launched on 11 different platforms on March 2.
Cage's brother, Christopher, a teacher, and the directors of the film –
one of who was Travis Cloyd, recipient of this year's VR Experience Award–joined him on stage.
The filmmakers talked about the VR experience, which allows viewers to follow a plot through different characters' perspectives.
Nicolas Cage said that usually, he tries to "flirt" with the camera, but with the 360 degrees vision of the VR camera setup that looked "like a UFO", in his words, one camera would already be pointed at him even as he was focusing on another.
Despite the charm of VR, Cage said that traditional filmmaking would also co-exist. In the latter, the audience could "have a safe space", be "a voyeur" and experience the actors' emotions from a distance rather than being right in the middle of it all.
In closing, the audience gave him and the other guests a standing ovation.