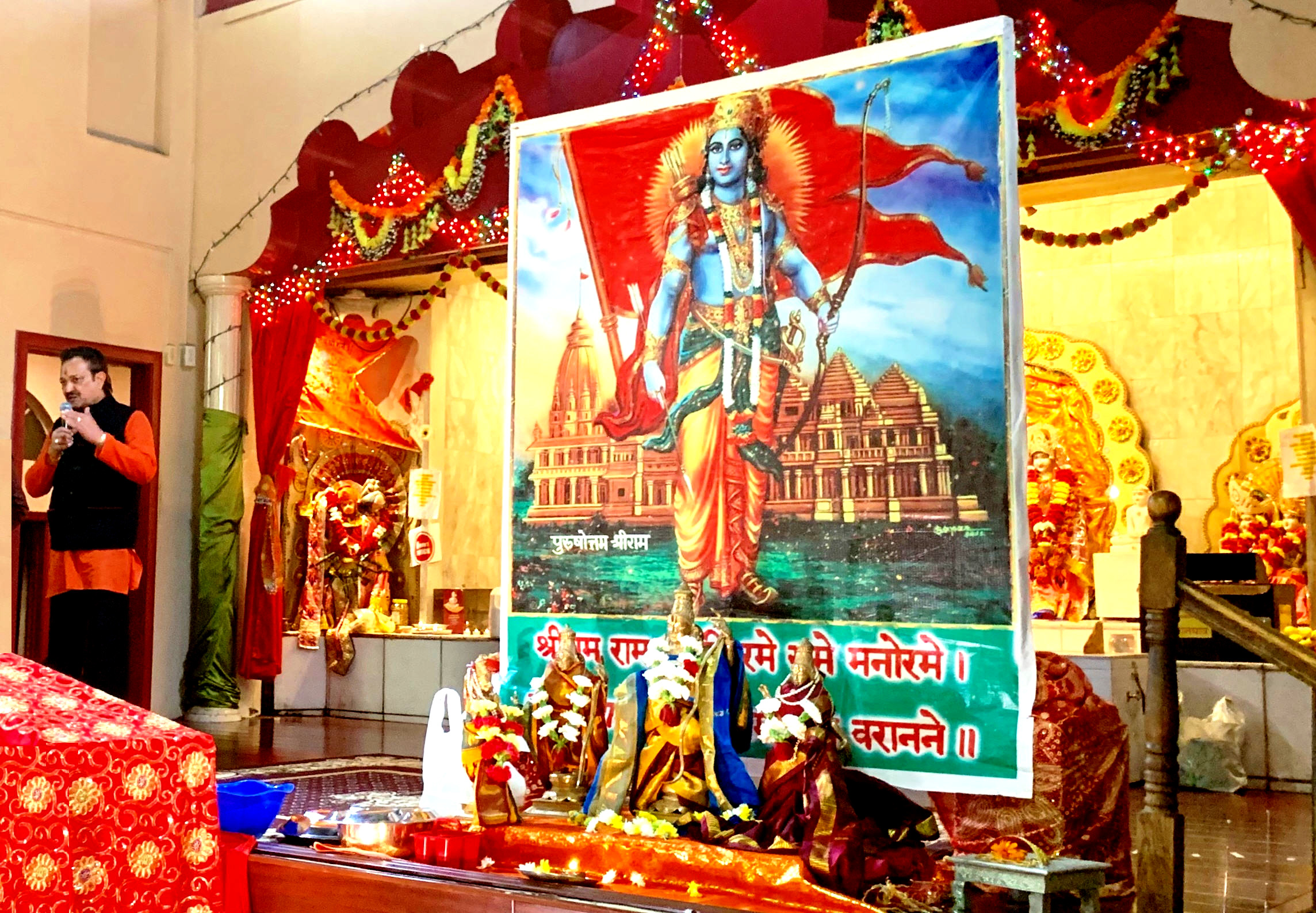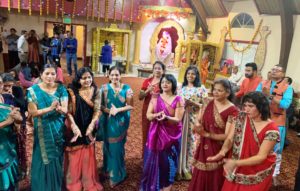 Ritu Maheshwari
India Post News Service
FREMONT, California: Fremont Hindu Temple organized a grand bhajan and prayer event to celebrate the Supreme Court verdict in favor of building a Ram Mandir in Ayodhya. Hundreds of devotees from across the Bay Area gathered to offer their prayers, light lamps and sing bhajans to mark the occasion.
It is the "divine will" and finally "the truth prevailed (Satymev Jayate)" was the essence of messages echoed by all speakers. Five years ago, Fremont Temple started a local movement with "Ram Naam" and in 2017 sent a delegation to Ayodhya for Maha Yagna.
Fremont Temple Founder Dr Romesh Japra inaugurated the event by highlighting the significance of the Supreme Court verdict. "It is an auspicious and holy day for everyone across the globe to see a resolution to a five-century-old issue in our lifetime," Dr Japara said.
"Original Diwali is celebrated to mark the return of Ram after his victory over Ravan. Today is a day of equal significance as it marks the return of Ram's birthplace in Ayodhya to the faithful." "Fremont Hindu Temple, the oldest temple of California has unique involvement and contribution in the pursuit of Ram Mandir in Ayodhya," said Govind Pasumarthi, Religious Chair of the temple.
He explained that five years ago, the then Chief Priest of the temple, Pandit Viswaprasad Kristipatiji, had the divine intuition that the only way to win the over 450-year struggle for Ayodhya Ram Mandir is to invoke the Divine Shakti (cosmic strength) through severe penance, chantings and yagnas by every Hindu on this earth.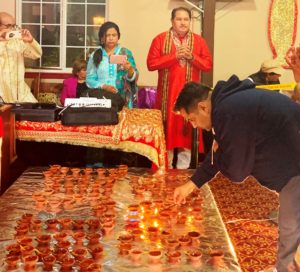 He, therefore, began with "Koti Ram Nam Jaap," chanting of Lord Ram's name one crore times. Subsequently, it became an annual event that the temple management got committed to, where hundreds of Hindus from the entire Bay Area started participating in the movement. This sincere and selfless pursuit for Ram Mandir reached greater heights two years ago when Viswaprasadji designed a one of its kind mega spiritual event "Satha Koti Ram Nam Jaap in Ayodhya" chanting of Lord Ram's name 100 crore times in no other place than Ayodhya itself, the birth place of Lord Ram.
Dr Japra appreciated this "Sankalp" and encouraged all NRIs to unite in this endeavour.
"Just like Vivekananda Inspired Hindus across the globe from Chicago, NRIs have the responsibility to preserve and protect Sanatana Dharma by conducting such spiritually uplifting events," he said.
With the impetus and support of thousands of Hindus, Pandit Krishna Kumar Pandey, Viswa Prasad and Govind Pasumarthi went to India as ambassadors of NRI Hindus to spearhead this enormous event in Karsewakpuram, Ayodhya, October 3-13, 2017.
Over 20 community leaders from around the Bay Area offered their congratulatory and peace messages at the Temple. Speakers took devotees through the 491-year-old history of the Ayodhya struggle, evidence of the existence of a temple at the site, the incessant efforts of millions of devotees across the globe and sacrifices by thousands over the centuries that culminated in the Supreme Court judgement. This would lead to a much stronger and integrated India where everyone lives in harmony.
Govind Pasumarthy summarized the sentiments of the community and said: "It is truly the penance and spiritual efforts of holy saints for several centuries that led us to this day of celebration, a real Diwali for Kalyug".