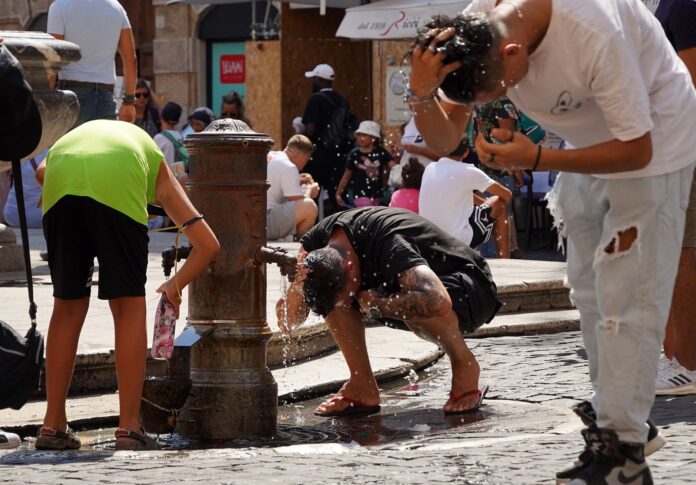 Vidya Sethuraman
India Post News Service
Extreme heat and its effects on populations, particularly those who are vulnerable and poor, has been moving to the forefront in cities and counties around the United States. Heat already kills more Americans than any other weather-related incident and the climate crisis has made those events increasingly deadly.
The entire region of the country, including Arizona, California and Nevada, is bracing for this "dangerous" heat wave. As extreme heat rises across states, local governments are searching for strategies on how to keep residents safe. Chief Heat Officer or a similar title, for public servants in charge of raising public awareness and information campaigns around extreme heat as well as overseeing municipal measures that respond to the problem. EMS briefing on September 29 had experts discuss this imperative issue.
In 2021, Jane Gilbert was named the world's first chief heat officer for Miami-Dade County, a position she holds in its Office of Resilience. In its model of an "extreme heat belt" that could impact 100 million Americans by mid-century, the First Street Foundation found that Miami would be the most affected city in America by at least one metric. By 2053, they said, its seven hottest days currently at 103 degrees Fahrenheit would increase to 34 days at that temperature, almost twice the average increase in "hottest days" in the rest of the country. She said we train our disaster volunteers from at-risk communities to check on neighbors at times of disaster and provide enhanced training on extreme heat. They do outreach in those areas and help identify the people who need to be trained in these areas.
David Hondula, Director of the Office of Heat Response and Mitigation in Phoenix temperatures exceeded 110 degrees for the 12th straight day. The record for extreme heat was set in 1974 with 18 straight days of temperature above 110 degrees. Phoenix has set up 200 cooling or hydration centers, and David Hondula, the local "heat czar," recommends taking small breaks in the heat of the day.
Marta Segura, Chief Heat Officer of the City of Los Angeles said public awareness is critical to that and that's why public awareness, organizing, engagement and having conversations with people about extreme heat is an opportunity to catalyze that change and connect with climate solutions. One of the most innovative solutions discussed during the conversation was the idea of "cool pavement," or a pavement reflecting sunlight and absorbing less heat.
The experts said each city must find its own unique handcrafted solutions based on its climate, geography, and demographics. However, common themes emerged, creating a basic recipe, which can be applied to any city. We're all in this together," said Gilbert, "we need to be sharing information and working together to find solutions."