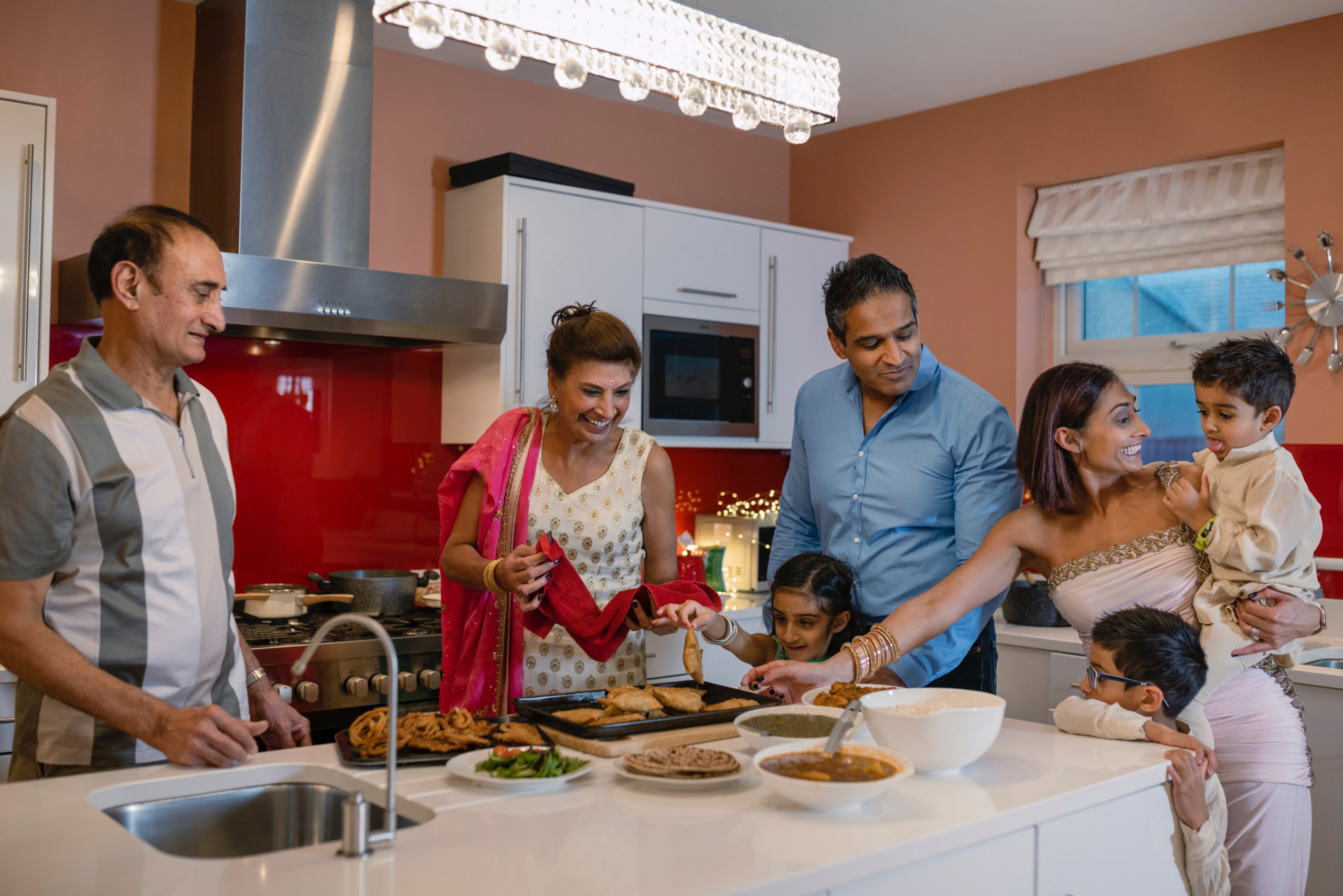 From the We Can Do This COVID-19 Public Education Campaign
The updated vaccines have arrived, but surveys are showing that some people don't know much about them — even though they could make a big difference as cooler weather and growing case numbers abroad signal another possible COVID-19 surge.
"COVID is still with us," said Dr. Neil Wingkun, an emergency physician at Houston Methodist. "It's important to stay vigilant and up to date with facts about the updated vaccines and protection against COVID during the upcoming holiday season. As we bring together family, friends and loved ones, dive into celebration with peace of mind"
To make our communities aware of the updated vaccines, the national We Can Do This Campaign has been releasing new ads specific to Chinese, Filipino, Japanese, Korean, Native Hawaiian and Pacific Islander, South Asian, Vietnamese, and the broader Pan Asian audiences. Our audience will see and hear new radio, print, digital, and social ads in our language that urge everyone five and older to protect themselves by getting an updated vaccine ahead of family gatherings this winter. Also, be on the lookout also for a new television commercial, "Just in Time," on English channels.
We Can Do This continues to work closely with Asian American, Native Hawaiian, and Pacific Islander community partners and events across the country to support vaccine clinics that offer the updated vaccine. Upcoming events include:
Vaccine clinics held by the Asian Community Development Council (ACDC) in Sparks, NV, Nov. 6 and Las Vegas, NV, Nov. 2, 3, 4, 8, and 12.
A vaccine clinic at KoreaFest 2022, held by InWave, in Raleigh, NC on Nov. 19.
On Nov. 1, 2022, Dear Asian Americans featured Vice President Kamala Harris in a special podcast episode. Vice President Harris spoke with host Jerry Won about her personal upbringing and Asian heritage, encouragement for the next generation, and a message ahead of Election Day. We Can Do This is proud to partner with Dear Asian Americans to urge everyone 5+ to get their updated vaccines.
Updated vaccines are among the latest tools for managing COVID. Hundreds of Americans, including Asian Americans, are still dying each day from COVID,and hospitalizations have been rising again in some areas. Maximizing the use of the tools developed in the last two years, including vaccines, can help prevent severe illness, hospitalization, and even death.
Here's what you need to know about the updated vaccines:
Updated vaccines provide protection against both the original COVID virus and Omicron.The updated vaccines offer you the only targeted protection you can get against the Omicron strains that are infecting people right now, and also offer protection against the original COVID virus.
Anyone age five and older who has finished a primary series is eligible. Once two months have passed since your last dose, whether it was the primary series or a booster, it is time to get an updated vaccine. Your body needs time to build up full protection, so it's a good idea to get an updated vaccine as soon as possible to have full protection in time for holiday gatherings and ahead of a possible winter surge in cases.
If you're 18 or older, it doesn't matter which brand. Regardless of which brand of COVID vaccine you got, it is all right to get an updated vaccine from either Moderna, Novavax, or Pfizer. Updated vaccines are available from Pfizer and Moderna two months, and from Novavax six months, after the second dose of any of the recommended vaccines.
Updated vaccines are safe and effective. As with other vaccinations, side effects are possible, but they don't last long. Some people have a sore arm where they got their shot, or even flu-like symptoms for a few days, but these are normal responses to a vaccine.
The updated vaccines are currently widely available and free. Visit www.vaccines.gov to find a vaccination location near you.
For more information and to find a vaccine, visit www.vaccines.gov