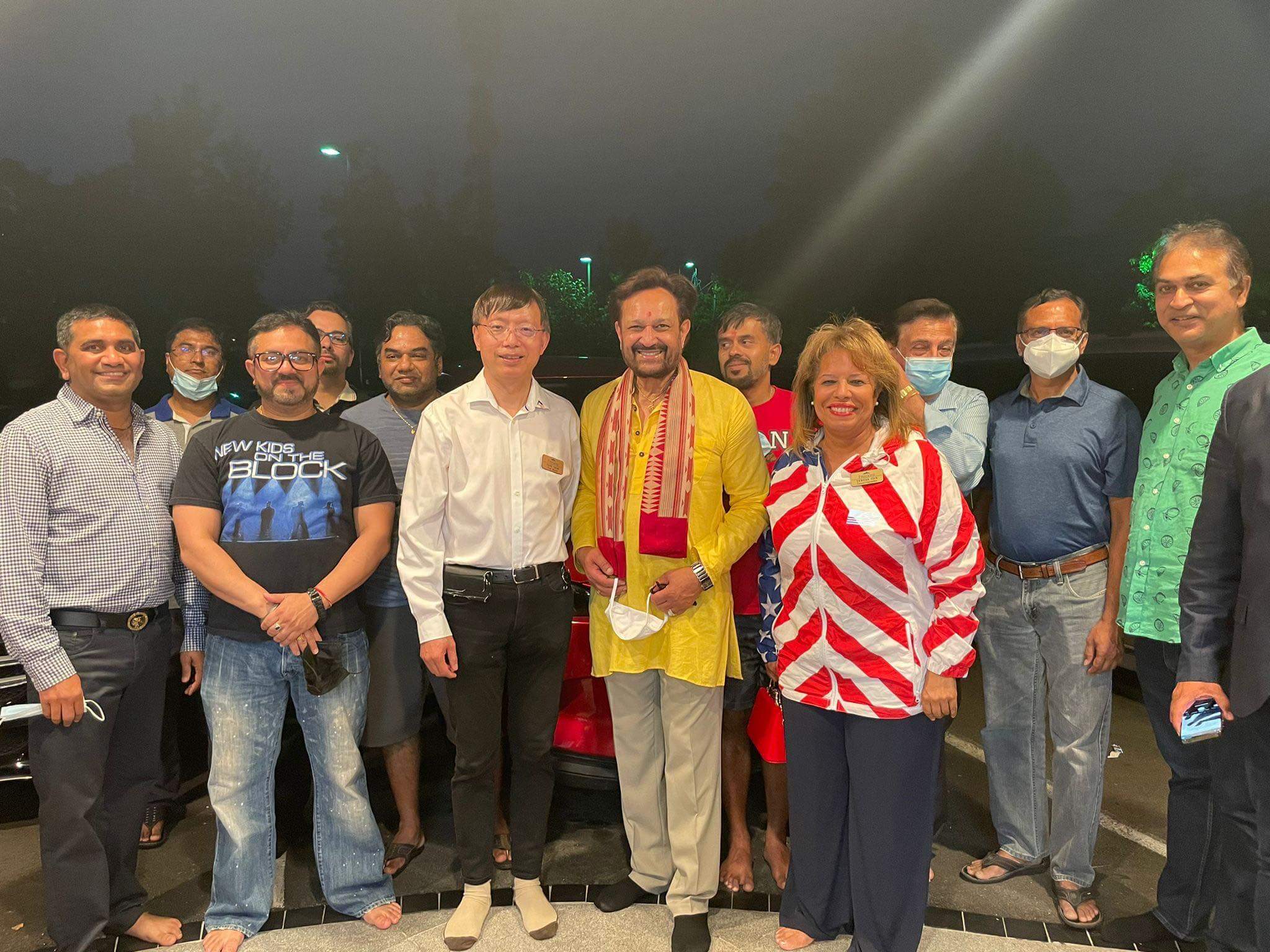 Ritu Maheshwari
India Post News Service
FREMONT: Candlelight vigil to pay tribute to US servicemen, victims of Afghanistan terror attack, was held at Fremont Hindu temple on Sunday 29 August. The Indo-American community joined elected officials in condemning terrorism and showing support for US armed forces. Fremont Mayor Lily Mei and Council members Teresa Cox and Yang Shao attended the vigil. The vigil was organized by Founder and Chairman, FOGSV, Dr. Romesh Japra and Chairman of the Board of Trustees, Fremont Hindu Temple, Mr. Chandru Bhambhra.
Everyone with one voice said it is time for the world to understand the root cause and respond to the culprits in the language they understand. Until then, such incidents would continue. The world needs to acknowledge that hatred and violence are being poured systematically. It must be stopped at any cost. Many eyes teared during the vigil. The community expressed full solidarity with families of the Military personnel who lost their lives in the war against Terror.
Founder and Convener FOGSV, Dr. Romesh Japra said, together, we mourn those brave lives lost in Afghanistan in the face of terror. We stand united against terrorism, and we must defeat terrorism. We must be firm in the face of evil and terror. We do not support any terror activities and will always stand together against terrorism.
We strongly condemn this dastardly attack and mourn the loss of life and extend our heartfelt condolences to the victims' families and people of America, said Mr. Chandru Bhambhra, Chairman of the Board of Trustees, Fremont Hindu Temple.