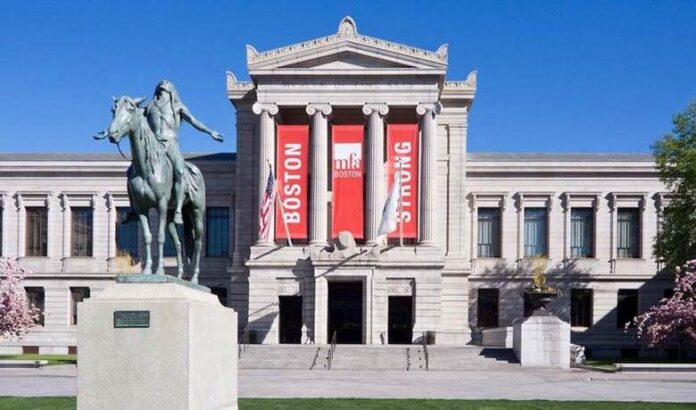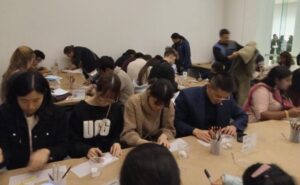 India Post News Service
Museum of Fine Arts, Boston (MFA) organized Diwali cultural programs with more than five hundred audiences, many young Indian kids, dancers, singers, and speakers, belonging to different dance and music schools or cultural organizations, celebrated the triumph of light over darkness, knowledge over ignorance and good over evil with much enthusiasm and fervor.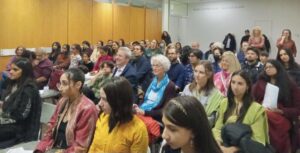 The MFA provides a beautiful venue for festive social events and cultural celebrations. It also made our Deepavali/Diwali celebration a public event by offering many free tickets and some for nominal fees for the greater Boston area people and students to catch music and dance, make art, tour the galleries of South Asian art, and more.
The MFA is really a great venue for celebrating the Indian popular annual festival of lights – Deepavali/Diwali. This year, Diwali at the MFA went virtual as well.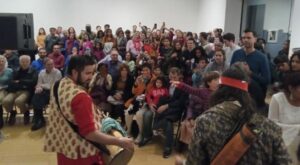 The evening of art, performances, and activities for young kids and students in the celebrations of Diwali included Drop-In Art Making: Paper Lanterns in consultation with Sunanda Sahay, an artist from Acton MA. Hundreds of kids with the help of their parents and students created beautiful lanterns.
A dynamic group called South Asian Nation's Bollywood Superstars performed some of the coolest moves to the latest tunes in the Shapiro Family Courtyard.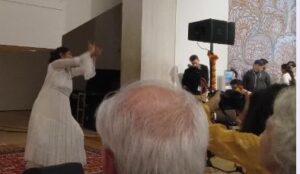 Another amazing event, Spotlight Talk: Indian Paintings of the Natural World presented by Vrinda Agrawal, Ross-Coomaraswamy Collection Graduate Research Intern, included two masterful paintings by Indian artists in late 18th-century Kolkata. Matthew Teitelbaum, Ann and Graham Gund Director; and Michael Dwan Singh from Subcontinental Drift (SubDrift) welcomed the audiences to Diwali.
SubDrift also presented its special Community Showcase of music, poetry and dance, to provide reflection on how Diwali and the arts create social, and spiritual uplift. SubDrift members carried a Baraat, or celebratory procession by beating Indian drums from outside Gallery 258 to Gallery 168 and made the crowd to dance to their beats.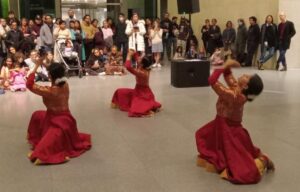 Then came the dazzling event, Kathak: North Indian Classical Dance. Dancers from Chhandika Institute of Kathak's adult and youth ensembles presented this lovely art form of northern India. The artists narrated ancient stories through their sophisticated rhythms, percussive footwork, lush movements, poetry, and music.
The City Talks: What Diwali Means to Me event was presented by the Boston-based creators and cultural innovators across diverse backgrounds as they shared their memories and experiences of what Diwali means to them and how they celebrate it. The entire program was very interesting and remarkable with Priya Giri Desai, producer, Prism-Entertainment; Annika Sarin, artist, graphic designer of Sarin Design; Vani Sayeed, principal, Vani Sayeed Studios; moderated by Nitasha Manchanda, host of the podcast The Indian Edit.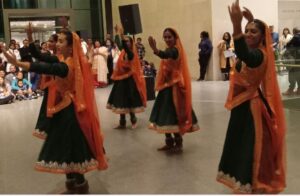 The MFA had dining options of two- or three-course prix fixe menu at New American Café for the audiences during the event, inspired by Diwali. Their special á la carte dishes were prepared in partnership with Grub Guru during Diwali. The audience enjoyed mouthwatering Indian food especially prepared for Deepavali.
One from the audience said, "I like the way Diwali is celebrated at MFA. It is absolutely amazing, beautiful, entertaining, and full of gorgeous dances, singing, arts and talks. It has been incredibly educational for all of us. We have learned so much about Diwali and Indian culture, art and tasted spicy foods and special sweets."