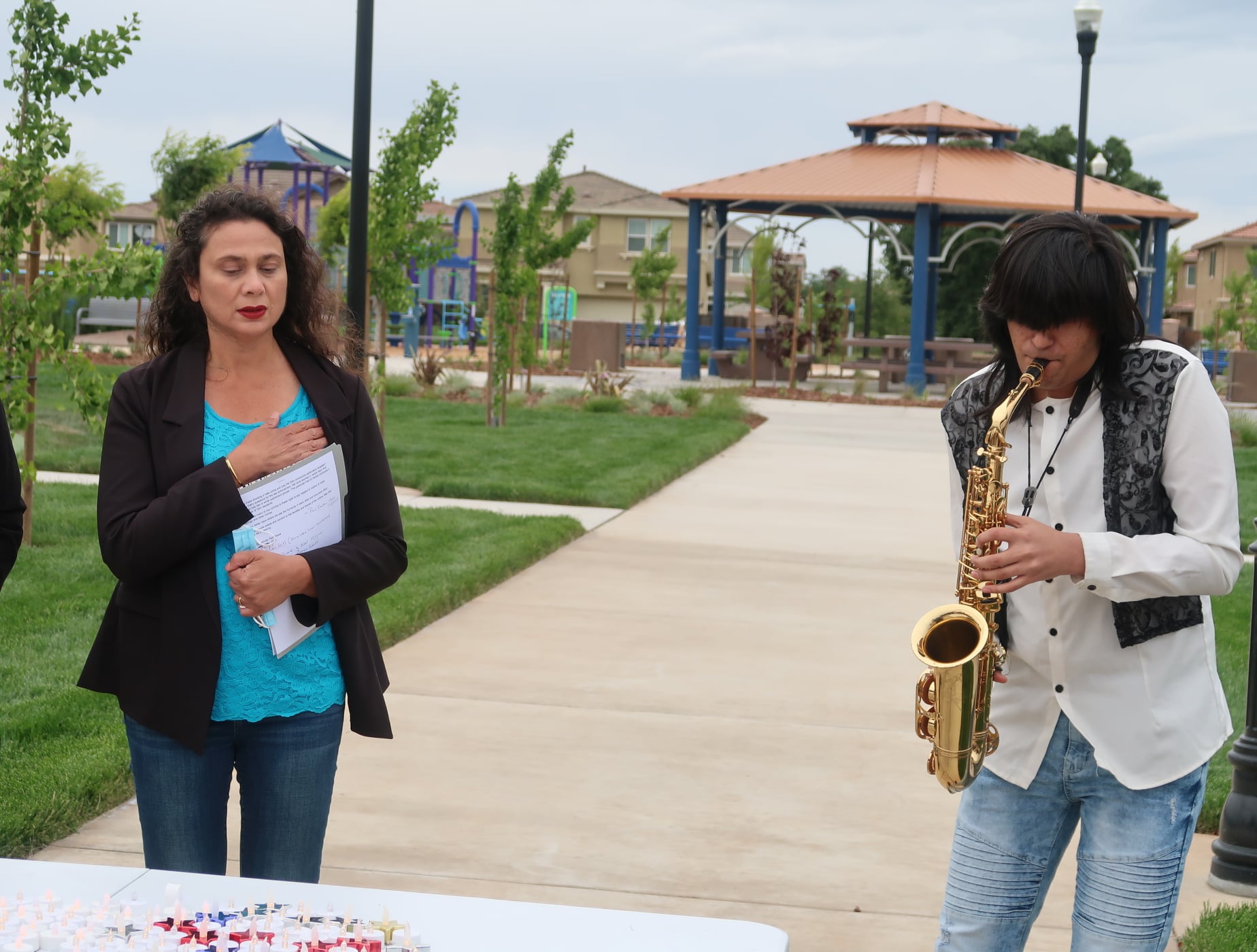 India Post News Service
April is National Volunteer Month in the City of Elk Grove. This is a month dedicated to recognizing the importance of volunteering and honoring the significant contributions that local volunteers make by generously donating their time and talents to worthy causes, making Elk Grove a better place to call home.
The accompanying annual Mayor's Volunteer Awards given during this month are open to individuals, groups, businesses, agencies and organizations whose volunteer activities directly benefit the greater community as a whole.
Residents are recognized under six different categories. This year, nominated by Neena Khullar, Neil Nayyar has been chosen as the 2021 City of Elk Grove Arts, Culture and Heritage Volunteer of the Year.
In bestowing this award upon Neil, 15, newly elected City of Elk Grove Mayor Bobbi Singh-Allen noted his many prior accomplishments.
Neil was the youngest Assist Foundation's World Record Holder for the most instruments mastered by a single musician. Neil currently plays over 107 unique instruments.
Neil has also voluntarily performed for events including the United Nations Association of Sacramento Chapter for many years. On Feb. 27, 2021, he was recognized for his efforts receiving a plaque from UN Association of Sacramento Chapter President Eddie Trujillo.
Neil has also performed at the famed Mondavi Center in Davis as well as participated in numerous Pride, multicultural and local festivals over many years delighting audiences everywhere.
"Neil is an inspiration to present and future generations," said Mayor Bobbi Singh-Allen further stating, "He's not only talented, but he does support local efforts."
Verifying this statement Singh-Allen said on April 26 Neil "did an amazing job" performing at a candlelight vigil honoring the four Sikh shooting victims killed in the Indianapolis FedEx gun massacre playing a "beautiful rendition" of The Star Spangled Banner and Amazing Grace. Recognizing prior Sikh mass shooting victims, the ceremony was held at the newly constructed Elk Grove Singh and Kaur Park honoring two Sikh grandfathers senselessly and violently killed while out walking in 2011. Neil was the first debut performer to play in this park and under unexpected adverse circumstances forced to do so acoustically.
For his part in accepting this award, Neil thanked the City Council and Mayor Bobbi Singh-Allen for selecting him to receive this prestigious honor. He particularly thanked Singh-Allen for all her support toward the growth of local future City of Elk Grove talent and volunteers. He then added his own hopes for development of these precious future resources.
"My message to youth here and all over the world is to do volunteer work," said Neil. "It is really working to make our community better."
And a better future community, both Singh-Allen and Neil agree, is what makes for a better future county, state and nation. And it all starts with local volunteers who contribute their time, talent and efforts toward achieving this eventual future goal.
And to this end both Singh-Allen and Neil both forward to inspiring and seeing many future City of Elk Grove Volunteer Award recipients in the years to come.