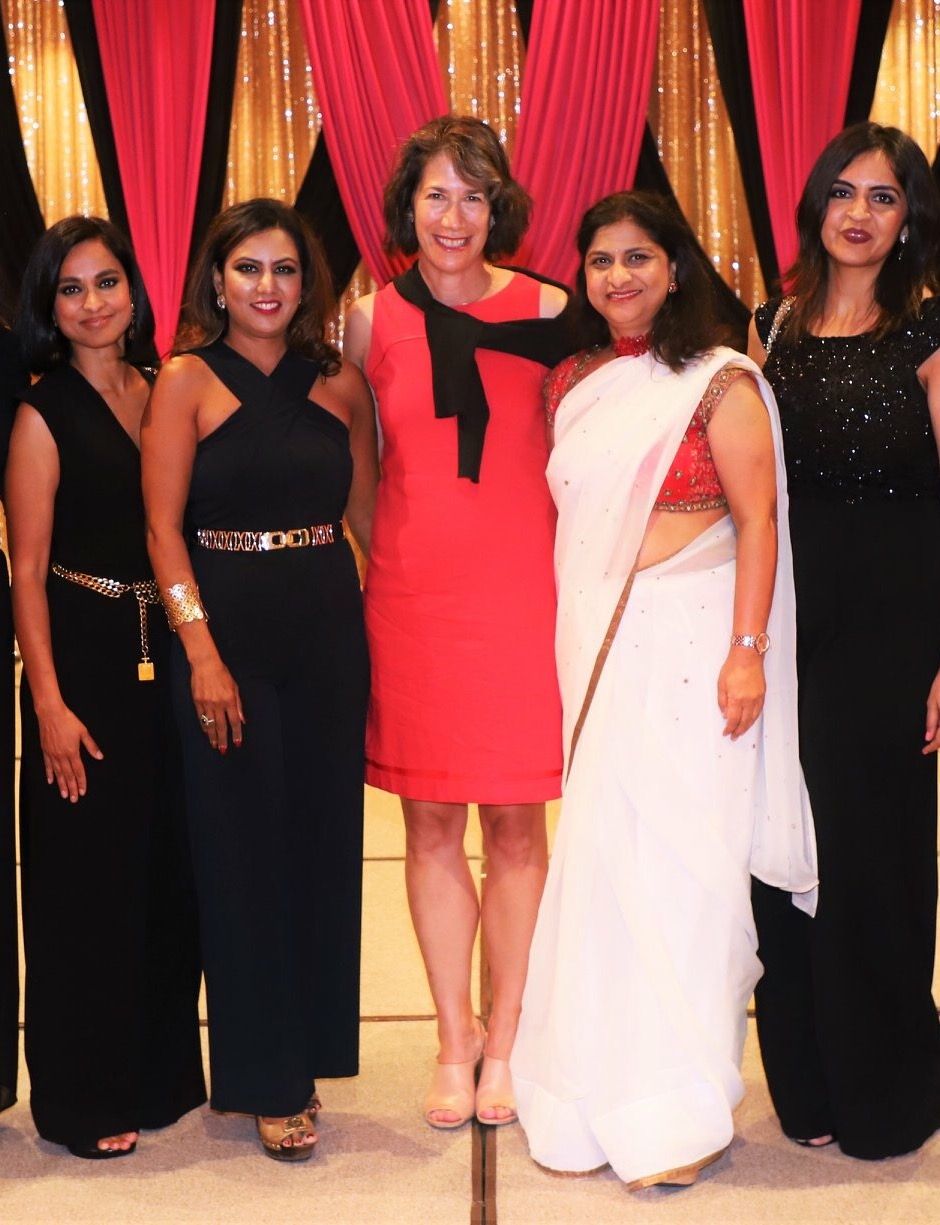 Anil Shah
CHICAGO: The Women' s Empowerment Campaign of Chicago (WE) with over 1700 members, organized its very first Women's Business Expo & Job Fair on Sunday September  16 at the Waterford Banquets, Elmhurst a Chicago suburb.
The goal was to serve as a platform for women-owned businesses and women professionals. The event was a huge success including a business expo, job fair, motivational speakers, high-level public officials, personality pageant, fashion show, dance performances, youth forum and more.
Indian Consul General Neeta Bhushan was the Chief Guest. "What organizations like WE is doing for the women of our community is commendable. Platforms like WE are very needed. For our community to prosper, women business owners must be supported" said Neeta Bhushan.
The Expo 2018 was the first of its kind to serve as a platform for women-owned businesses. Over 75 women-owned businesses were present including clothes, jewelry, home products, professional services and women's organizations. Even the food vendors at the event were women-owned services.
"It was very important for us to limit the businesses to women-owned only. Most other community events have 90% men-owned businesses present. At our event we wanted to give full opportunity to women business owners" said Dr. Anuja Gupta, one of the founders of WE. Rita Singh, another founder of WE, added, "As business-owners ourselves we know the barriers women business owners face and our event was specially designed to overcome some of the challenges."
The event was combined with a Job Fair presented by GEC Council, a company specializing in job fairs supported by private and public companies. Nazneen Begum its president said, "For GEC Council it was a great opportunity to team up with WE to do the job fair. The WE platform attracts a crowd known for women professionals and business owners".
Over 25 recruiters from private and public companies were present at the event. The type of companies represented included public and private job openings. To supplement the job fair, GEC Council organized a Jobs Workshop with high-level speakers
The kind of vendors represented at the business expo included small & medium sized women-owned businesses. For many vendors this was the first opportunity to showcase their business.
"My business sells Pashmina shawls and this expo was a good opportunity for many people who have never touched real Pashmina to know what it feels like" said Meenu Mann owner of Kashmina Shawls Inc. Sarla's Skillet was another business for whom this was the first expo. "This is a very well organized event which got us great exposure for our business" said Nala, owner of Nala's Delight a food catering business based in Schaumburg IL.
The business expo and job fair was accompanied by thought-fully organized stage activities to keep the visitors engaged. This included motivational speakers, high-level dignitaries, a beauty with purpose pageant, fashion show, youth forum and dance performances performed by local children's groups.
Cosmetic & Reconstructive surgeon Dr. Tripti Burt was one of the speakers. Her topic was "Look Your Best" focused on newer plastic surgery procedures and beauty tips. Shirley Hogsett, president of Destiny Speaks and founder of Women2020 was another speaker at the event. "Women leadership is very important in our community. Events like this focus the highlight on women leaders and women in business" said Shirley Hogsett.
The keynote speaker of the event was Jayshree Patel from New York Life Insurance. It was the first time in the 173 year old history of the company that the award went to a woman and to an Indian. Her speech titled, "Shattering the ceiling – My journey to the Top" was very well received by the audience.
The dignitaries attending the event included top-level public officials from both the Republican and Democrat parties. IL First Lady Diana Rauner, Lieutenant Governor Evelynn Sanguinetti, Attorney General Candidate Erika Harold, Congresswomen Laura Murphy, Congresswomen Michelle Mussman, State Representative Karina Villa and many more were in attendance.
"It is very important for women, especially minority-women to vote and also to consider public office as a career. Women are the backbone of our system and highly underrepresented in public office. It is very encouraging that organizations like WE support women public candidates" said Diana Rauner, First Lady of IL.
Other dignitaries present included Raees Yawer, Trustee of Village of Streamwood & Dupage County judge Linda Davenport. "Women voters are a very important segment that is often over-looked. Each one of you present has the potential to choose the next President, Vice-President or Judge" said Linda Davenport.
For entertaining one of the attractions was the pageant sponsored by Malabar Gold and Diamonds, US, having its presence in nine countries with 230 stores globally. The Fashion Show at the event was presented by Yamini Kalra Saggar, owner of The Purpple Closet boutique
WE was launched by Rita Singh, Shital Daftari and Dr. Anuja Gupta in Nov 2017. "We wanted to form a group that showed the power of Indian women in Chicago. The existing organizations seemed small. That's when I thought there's definitely a need for a big organized network" says Dr. Anuja Gupta who is a physician and real estate developer of Verandah Retirement Community.
For more information about WE, visit their website www.ChicagoWE.com and their facebook page @ChicagoWE