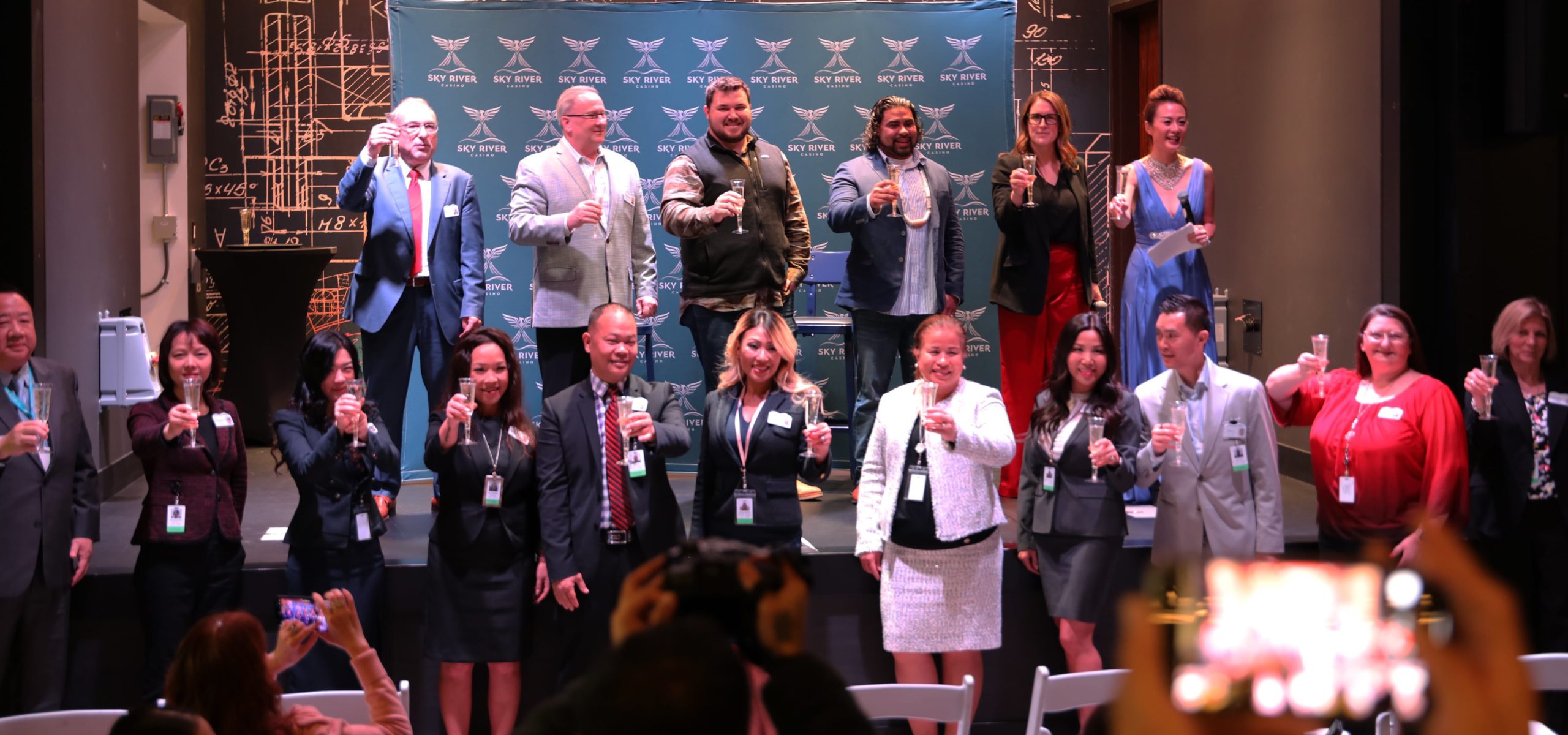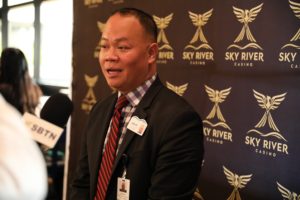 India Post News Service
Sky River Casino, the $500 million complex built-in partnership between the Wilton Rancheria and Boyd Gaming, today hosted the 1st Asian Media Day for over 33 Asian Media who have traveled from the Bay Area, Sacramento, Elk Grove, and as far as Los Angeles.
"Wilton Rancheria has struggled for decades to regain federal recognition, reclaim our land and improve the lives of our people," said Tribal Chairman Jesus Tarango. "We are extremely proud of Sky River. It represents the future and has put our Tribe on the path to self-sufficiency. We are firmly committed to serving our members and our community, and we invite guests of all backgrounds and ethnicities to visit Sky River Casino and enjoy the unique experiences we offer."
Carrie Gordon, VP of Marketing of Sky River Casino, warmly welcomed the esteemed members of the Chinese, Vietnamese, Korean, Filipino, Southern Asian, Japanese, and Hmong media, "We are honored and grateful to have the support of the Asian Media in attendance." she said.
"What you will find with our property is our commitment to enhancing the appeal to every one of your senses that has made Sky River Casino the Height of Hospitality, an unsurpassed standard for comfort and luxury," Gordon added.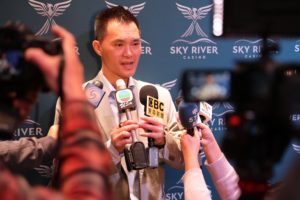 The 100,000-square-foot casino boasts 80 table games including Baccarat, Pai Gow, and more, as well as over 2,000 slot machines. The Sky River Casino High Limit Room is also available to enhance the guest experience.
Carrie further highlighted Sky River Casino's Asian-friendly environment and more specifically, the Sky River Asian logo transformation. This logo with the Vermillion Bird, noble and elegant, symbolizes prosperity and elegance, bringing pride and prosperity to all Asian guests.
She also introduced various Host Teams that accommodate the diversity and backgrounds of the casino guests. The Asian Host Teams are fluent in Chinese, Vietnamese, Korean, Tagalog and other Asian languages. Sky River Hospitality team is extremely detailed oriented so as guests are ensured to have a relaxed and enjoyable visit.
Eager to reaffirm its support and commitment to the community, Sky River Casino is always looking for ways to improve and grow. The addition of the newly opened Dragon Beaux, featuring dim sum and hot pot cuisine, is just one of the many multiple dining options that Sky River Casino has to offer, including The Market at Sky River, a one-of-a-kind marketplace featuring unique restaurants and a variety of cuisines and flavors by popular local chefs.
Join Sky River Rewards
Sky River Rewards, is one of the most hi-tech rewards programs among casinos in Northern California, allowing guests cardless play, cashless wallet, and more. The Sky River Rewards card is your key to receiving points for all your activities and those points can be redeemed for Free Play or dining credits. Become a Sky River Rewards member now to receive $20 Free Play. To activate your Free Play, visit any slot machine and place a bet. Sky River Rewards enrollment can be done online using a computer, tablet, or phone with a camera.
About Sky River Casino
Sky River Casino was built by the Wilton Rancheria in partnership with Boyd Gaming Corporation, which is building and managing the property for the tribe. The casino opened in August 2022 and includes 100,000 sq ft of gaming, 2,000 slot machines, 80+ table games, and 17 bars and restaurants. To learn more, visit www.SkyRiver.com.