Q: What can guests expect at the newest Sky River Casino?
A: Here at Sky River Casino, we're dedicated to providing the height of hospitality for our guests. We want to make sure you're taken care of from the minute you set foot on our property. Whether it's at the casino, a restaurant, or everything in between, we want to perform with the utmost integrity and honor. This is what we call "The Sky River Way".
Q: With a 100,000-square-foot gaming floor of slot machines and table games, what are the varieties of Asian-style games that are being offered? Are there other Asian table games in the High Limit Room for VIP and experienced guests?
A: We have many varieties of Asian-style games here at Sky River Casino. On our main gaming floor, guests can choose to play their favorite Asian table games. We offer Mini-Baccarat, PaiGow Tiles, Face Up PaiGow, Single Deck Pitched Blackjack, 8Decks Shoes Blackjack, and Double Deck Blackjack. Many of these games can also be played in the High Limit Room. In addition, our High Limit Room features Macau style Baccarat.
No matter what level of gaming experience our guest has, there is something for everyone!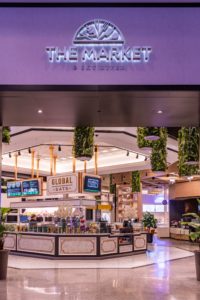 Q: What makes the Sky River Casino Asian Brand and Chinese name culturally sensitive to Asian guests and ethnic markets?
A: We have an Asian brand identity that will visually communicate to our guests how the property is an Asian-friendly destination. The official Chinese name of the property is a perfect direct translation of Sky River and is inspired by the Milky Way where the stars represent infinity, wealth, and sky's the limit – just like our brand tagline. Our logo also features the Vermilion Bird, an elegant and noble bird in Chinese culture symbolizing prosperity and pride to our Asian guests.
Q: Besides current Asian marketing efforts in the traditional medias, how else does Sky River Casino plan to reach out to Asian Community?
A: Great question! Sky River is currently partnering with many local supermarkets such as 99 Ranch, Grand Century Mall, Pacific East Mall and Seafood City supermarket to further promote our brand and property through monthly LED showcases and flyer distributions.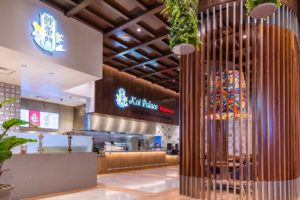 We have recently participated in the 2022 Autumn Moon Festival street fair in Oakland and will also be sponsoring and joining the upcoming LNY parade in San Francisco. We are beyond excited to share that Sky River will have a float at the parade, showcasing our LNY Greeting campaign design, the Ship of Wealth coming to live and our wonderful Sky River team greeting everyone at the festival.
Our sponsorship also includes a Rabbit statue that ties in with our float design and will be displayed at the Rose Pak's station during the Lunar New Year time.
Q: How are your Asian promotional campaigns different than other gaming properties around your area?
A: We want our guests to take part in next-level promotions and earn top-notch giveaway items when they come play at our property. Therefore, in celebration of the upcoming Lunar New Year, we will offer a Swipe & Win promotion where Sky Rewards members who earn 88 Tier Credits by playing their favorite slots and table games can claim their prize by simply swiping their rewards card at any promotional kiosk.
Bringing the celebration to the next level, we will have a Lunar New Year property and host greeting campaign which not only caters to our guests of ethnic traditions and background, but also introduces our Asian Host team to the Asian markets. Some of our guests will also be receiving our Fortune Rabbit money envelopes.
Asian Hosts (In-Languages)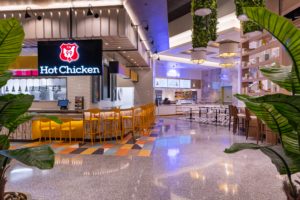 Q: Can you tell us a little bit more about the Sky River Rewards Program?
A: It's one of the most hi-tech rewards programs in the Sacramento area! You'll be able to play slots and tables without the need for a printed card and receive points at the same time. These points can then be redeemed for Free Play or dining credits.
Q: Why did you decide to work for Sky River Casino?
A: Sky River Casino really believes in Asian Client relationships and taking "VIP service" to another level. We often host private parties with our VIP's and make them feel like they are part of family. And also, Sky River has a strong marketing program designed to support Asian Markets as you see with our campaigns and on property service.
Q: Do you think Sky River Casino has the largest Asian Host program in Northern California? Can Sky River's accommodate the diverse culture and languages?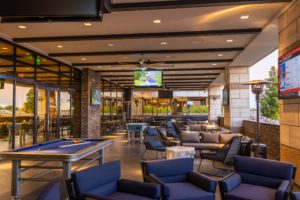 A: Absolutely! We have total 16 Casino Hosts and VIP Specialist who are fluent in a variety of languages, like speaking Mandarin and Cantonese, Vietnamese, Korean, Tagalogand even Hmong… Patrons of all ethnicities and cultures will feel welcoming from our exceptional host team who wants you to have a wonderful experience on every visit.
Q: With the property being open for just a few months, how do you feel about the customer's sentiment?
A: Since opening, our customers love it that we are so close and personal. Our games are really catering to what they enjoy, especially at the High Limit room. It's just an amazing property. People love our dining options, especially now with Dragon Beaux just opened, there is just so much you can do and enjoy here and I'm happy to be part of our customers' impeccable experience.