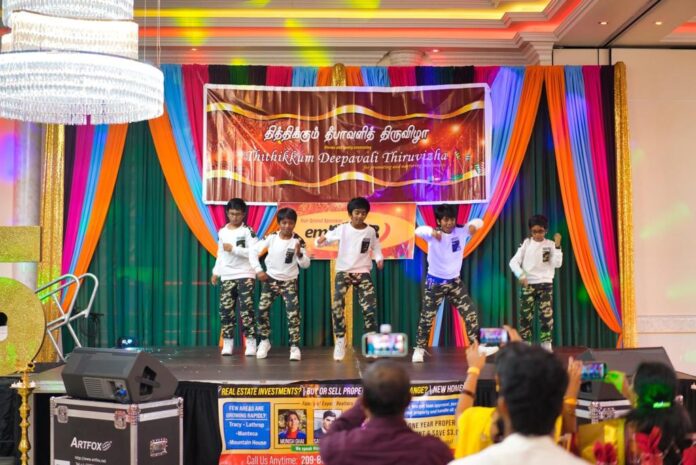 Vidya Sethuraman
India Post News Service
Diwali is the biggest and the most important festival of the year for more than a billion Hindus, Jains, Sikhs and Buddhists around the world. Diwali is traditionally celebrated on the new moon day when there is supreme darkness everywhere in the world, and people light rows of clay diya lamps to get rid of the darkness.
Thithikkum Deepavali Thiruvizha organized by friends and family of the Tamil community celebrated its 5th anniversary on Nov 5, 2023 at Oasis Palace, Newark.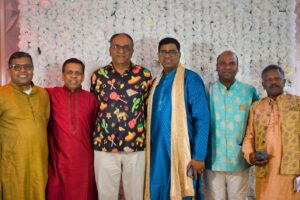 The event was hosted by a large group of Tamil community members headed by Daya PV and Ramesh Sathiyam. The event was attended by over 600 members of the Bay area Tamil community.
The program started with chenda melam and festival of lights dance, setting the tone for the rest of the day. Most of the guests dressed in traditional south Indian attire such as Kanchipuram Silk sarees and dhotis. Various cultural events including songs, dance performances by children and adults, saree parade games and, a grand dinner with several traditional South Indian dishes were served.